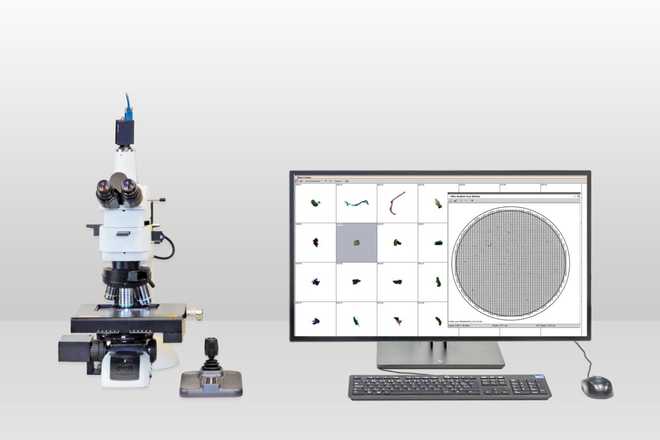 This is an application for analysing cleanliness of filters according to the international ISO 4406 and ISO 16232 standards .
The main advantages include accuracy, stability, reliability and reproducibility of measurements.

Measurement and scanning is fully automatically controlled from the PC.

The operator has full control over the system at any time, he can pause the measurement and check the measured parameters or detection progress.

The operation of the system is clear and simple.

Advanced image analysis tools can be used for more detailed procedures not prescribed by the standard, such as moving the stage to the largest detected particles and examining them, extending the set of measured parameters and more.

Unevenness on the filter is corrected by several sharpening methods.
The Filters system automatically scans and evaluates the examined filters. The measurement is carried out in accordance with the ISO 16232 and ISO 4406 standards and usually takes three steps:
The system scans the entire filter and saves the image to disk - it is called virtualization of the filter.

The virtualized (scanned) filter image opens in the software and is automatically measured.

A report is generated containing the measurement result.
The virtualization and measurement phases are independent of each other and can run on two different computers for optimal use of the hardware resources. The virtualized filter can of course be archived in electronic form. Detected particles can be viewed arranged in a gallery.